Repair Heat Damaged Hair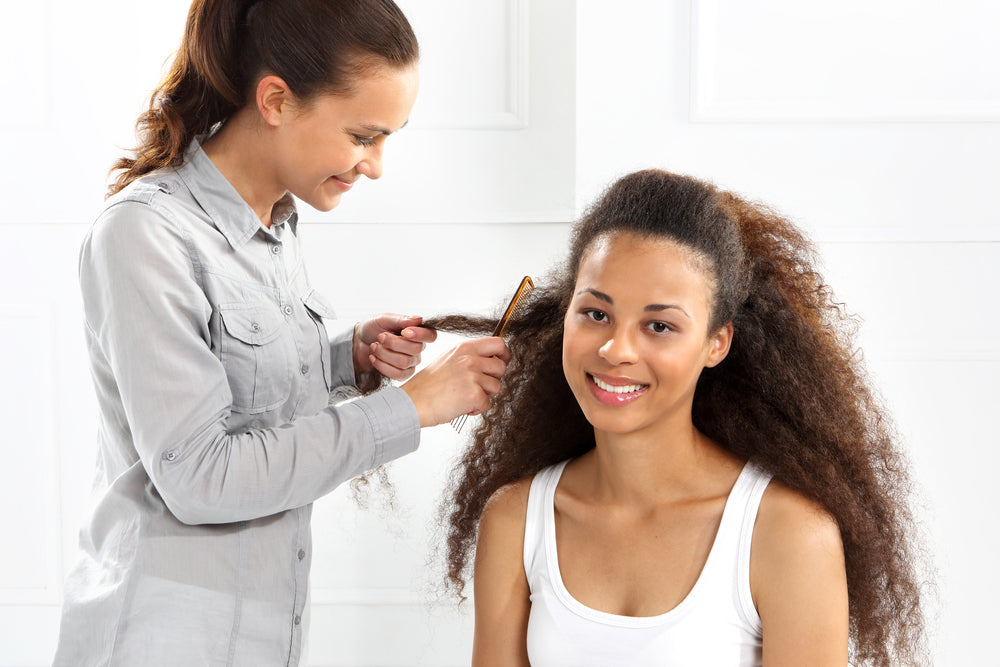 So your hair looks amazing and luscious…and then you look at your ends. Or maybe just less than 24 hours after spending all the time and effort into moisturizing your hair…it feels rough and sounds crunchy. If this sounds familiar, it's most likely you have dry and damaged hair. Thankfully this is not the end of the world and you can bring your hair back to its luscious glory. What is your first step? 
1. Look at your ingredients!
Read the ingredients. Remove products that contain alcohols, sulfates, mineral oil, and sodium. Other ingredients that are more debatable include glycerin and silicones. It is a moot point if you are putting moisture in your hair and you are simultaneously using products that are designed to have a drying-out effect. You will frustratingly find that no matter how much moisturizer you add or oil treatments you use to seal in the moisture, your hair will remain crunchy and brittle.
Article contains content from by Dr. Aziza Glass.