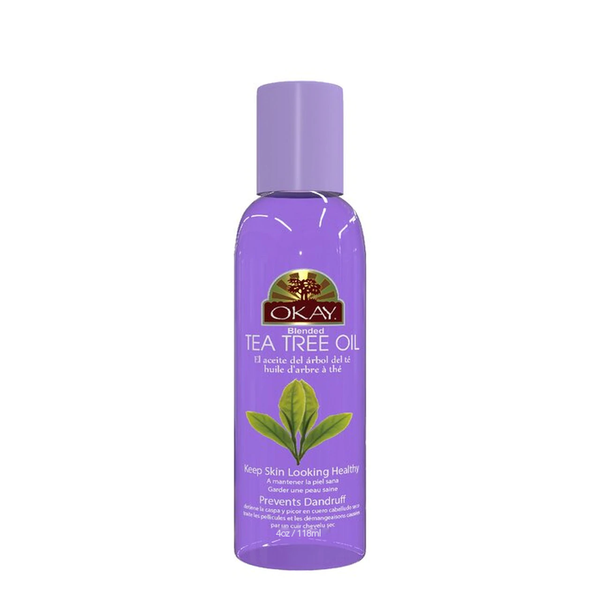 Description
Dandruff & Dry Itchy Scalp 
Hair Lice & Egg Treatment
Nail & Foot Fungus
Acne Treatment
Prevents Oily Skin and buildup
Dandruff Treatment & Dry Itchy Scalp: Will help unblock the hair follicles, thus eliminating dandruff.
Mix tea tree oil to any shampoo; use daily or alternate with another shampoo. Or you can rub a few drops directly into the scalp every other day.
Lice Treatment: Usage with Tea Tree Oil helps to eliminate and rid the hair from lice and eggs. Add approx. 1/4 bottle (15ml) Tea Tree Oil to 1 ounce shampoo.
Massage into hair, leave on for 10 minutes, rinse; repeat daily until eggs and lice are gone.
Fungus Nail Treatment:  OKAY Tea Tree Oil's antifungal properties will fight against and eliminate fungus.
Apply oil drops directly to treatment area.
For an Intense Treatment use daily for 30 days. Acne: Tea Tree Oil will balance oily and dry skin eliminating acne.
Add drops directly onto acne twice daily. Or you can mix 1/2 bottle (30ml) of tea  tree oil  to  your   favorite  facial  wash.  Mix and apply daily.
Ingredients: Soybean Oil ( Glycine Soja), Tea Tree Oil ( Melaleuca Alternifolia Leaf ), Vitamin E ( Tocopheryl Acetate ), Cyclomethicone , Calendula Oil ( Calendual Officinalis Flower Oil ), Propylparaben, BHA, D&C Yellow #11.