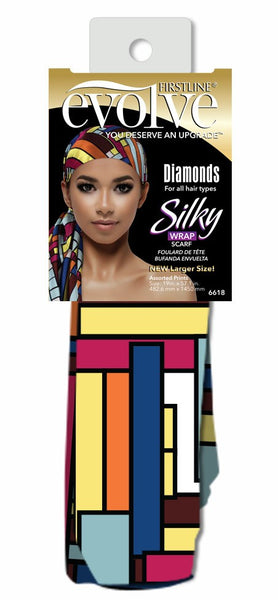 Description
The Evolve® Silky Geometric Wrap Scarf is made with a silky material that keeps hair in place and does not draw moisture out of the hair. With the Evolve Silky Geometric Wrap Scarf, fashion-conscious women can look effortlessly stylish.
Get it in assorted prints:
In the Wild,
Marble Dots & Tribal.
Create a signature look with the Evolve collection of scarves, headbands and turbans.